When things are quiet here it's usually a sign that I'm busy. Or possibly uninspired. This is definitely the former.
Timandra Harkness has a new Wellcome-backed show coming to the Edinburgh Fringe this year, BrainSex. We've been making a bunch of insert films for it, including this Kubrik homage in St. Andrews: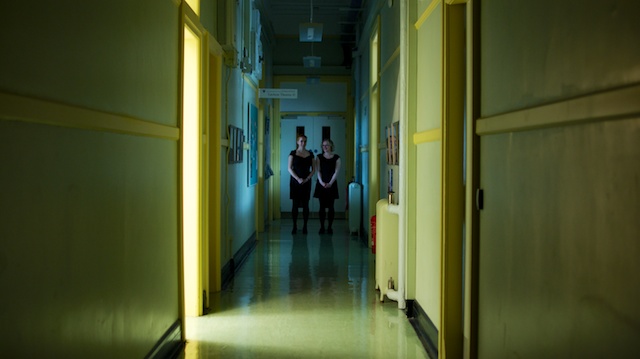 …which leads to an oddly stand-offish deep two sequence of which I'm unreasonably proud. Partly because I only had two lamps and a miniature LED panel to light it with.
In a second St. Andrews film this leads to a Prisoner pastiche:
It was a roller coaster shoot. We wrote and shot the two St. Andrews film in a day, wrapping at 22:30 then driving to Newcastle. The following day we did the rest of the A1, and found ourselves desperately tweeting to see if anyone we knew had a Spitfire we could film with, like, tomorrow. That actually worked, more-or-less: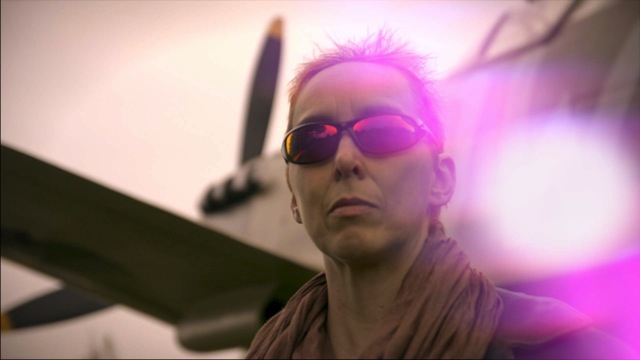 …and at the same location we shot this: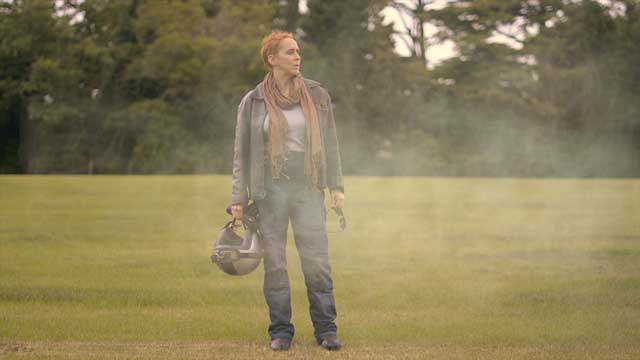 …and this: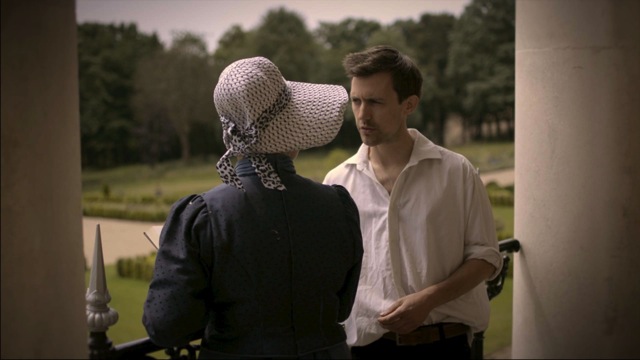 John Stuart Mill quotes make for lousy Powerpoint slides but rather entertaining costume melodrama, Timandra reckons.
This was the first shoot on which I've used the Nikon D7100. For the most part I'm happy. Nikon's software continues to be thoroughly braindead when it comes to video, but the pictures are mostly quite lovely. In low-key situations it needs help from NeatVideo to remove fixed-pattern noise, but the results look clean and it's certainly sharper than early video DSLRs. Dynamic range is impressive, I had no overheating problems despite filming in a blisteringly hot studio for a day, high-ISO performance is good, and not having to worry about moiré is a blessed relief.
I'm mostly working with the D7100 on a minimal Zacuto rig, with a SmallHD DP4 EVF and a JuicedLink preamp. The resulting package looks like an explosion in a cable factory and is starting to get heavy, but at least it functions a bit more like a proper video camera. I wish the DP4 had zebras.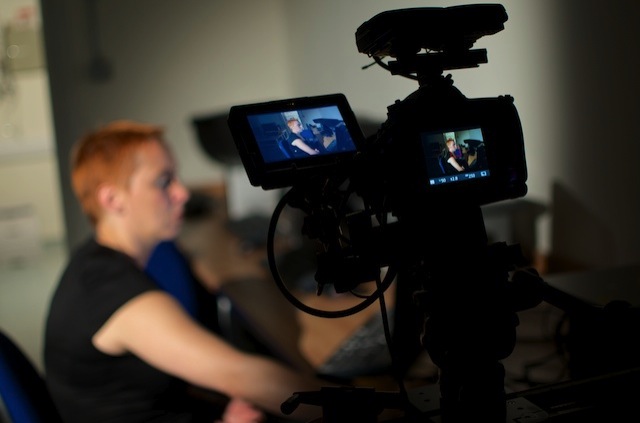 Lenses span the full set: Nikkor 35/1.8G, 50/1.4G, 85/1.8G, 105/2.8 Macro; vintage Nikkor 50/1.4 and 80-200/4. My default lens for handheld work is still a Sigma 17-50/2.8, which suffers all manner of quirks but for the most part I rather like them. I even used the Sigma 10-20/4-5.6 for a couple of shots.
Grading mostly in Final Cut Pro X, though my plugin collection continues to grow and there are often layers of stuff going on with these shots. The D7100 benefits from a smidge of sharpening in post, interestingly.
You can catch BrainSex at the George Square Box 1st—26th August. Tickets.